Americore Construction Inc. Is Becoming One of the Premier Services for Interior Design and Renovation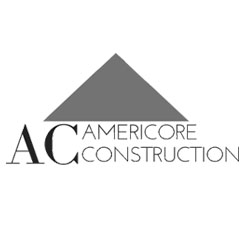 Effective and stunning interior design services require the assistance of professionals with a lot of experience. Remodeling and construction project management is a task that involves a wide array of responsibilities. This is why many homeowners and businesses choose to contact professional contractors for this purpose.
Americore Construction Inc. is one such business situated in the WA State. They are among the few constructors who use the aid of 3DRenderings to showcase their ideas. With the assistance of computer aided artists and architects, they are able to bring their clients' bathroom remodeling ideas to life.
The businesses' innovative way of thinking comes from the owner, Jimia Cain. She is an exceptional business woman whose guidance has made Americore Construction Inc. into what it is today. Under her leadership, Americore Construction Inc. has steadily grown into a premier name for all of one's bathroom and kitchen remodeling needs.
Jimia Cain believes in offering her clientele with a perfected service. This is why her team uses 3D renderings, as these allow them to picture exactly what their clients require. Jimia also ensures that they create the blueprints and assemble the correct team for the job prior to beginning any project. Through this, she is able to make sure that her clients' visions can be turned into a reality.
Americore Construction Inc. is a renowned construction management service provider. Covering every aspect of development and renovation, their team looks into every intricacy so that their clients can remain worry-free. With Jimia Cain's innovative approaches and customer-focused methodologies, the business has become a renowned name in the WA State.
Moving forward, they plan on delivering on the same high standards their customers expect of them. This means that they will continue to ensure that the cost, strategy, scope and schedule is all up to their customers' needs and requirements.
About Americore Construction Inc.:
Americore Construction Inc. is a construction project management and renovation service provider. They focus on providing clients with a personalized and effective approach. This is one of their main focuses on all the projects they work on. By using 3D Renderings, they easily allow the visualizations in their clients' minds to come to life. Under the leadership and guidance of Jimia Cain, the business has grown and become one of the most renowned names for construction and renovation. As a result, they cater to a wide array of clients and customers.
For more information: www.americoreconstruction.com
Media Contact
Company Name: Americore Construction Inc
Contact Person: Jimia Cain
Email: Send Email
City: Kennewick
State: WA
Country: United States
Website: http://americoreconstruction.com/